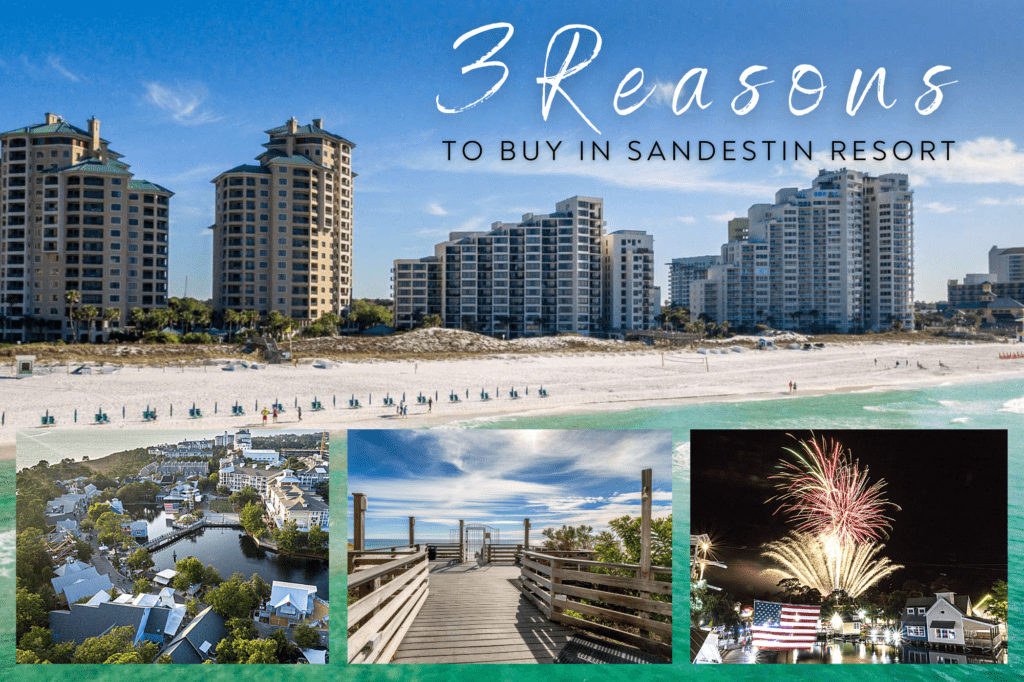 Sandestin Resort is one of the most luxurious and sought-after places to live in Florida.  Situated on the Emerald Coast this stunning resort offers residents an unparalleled lifestyle. In this blog post, we will explore three reasons why you should consider living in the Sandestin Resort.
1. Exceptional Amenities
The Sandestin Resort is renowned for its exceptional amenities, which include a private beach, golf courses, tennis courts, spa, fitness center, and a range of restaurants and bars. Residents can enjoy a range of outdoor activities, including kayaking, paddleboarding, and fishing. The resort also offers a range of events and activities throughout the year, including live music, festivals, and art shows. With so many amenities on offer, residents can enjoy a full and active lifestyle within the resort's bounds.
2. Beautiful Location
The Sandestin Resort is located on the stunning Emerald Coast of Florida, which is renowned for its white sand beaches, crystal-clear waters, and picturesque sunsets. The resort's location provides residents with easy access to a range of outdoor activities, including fishing, boating, and hiking. The resort is also located close to a range of shopping and dining options, including the popular shops at Grande Boulevard outdoor mall.
3. Investment Opportunity
The Sandestin Resort is not only a great place to live but also a smart investment opportunity. The resort's real estate market has been strong for many years, with properties appreciating in value over time. The resort's unique location and exceptional amenities make it a desirable location for vacationers and second-home buyers, creating a steady demand for real estate. Additionally, the resort's rental program allows residents to earn income by renting their property when they are not using it. Destin Luxury's property management program can also make your resort investment both profitable and worry free!
The Sandestin Resort offers residents an unparalleled lifestyle, with exceptional amenities, a beautiful location, and a smart investment opportunity. Whether you are looking for a vacation home or a permanent residence, Sandestin Resort is an excellent choice.
Write us now to get started on your journey to ownership in Sandestin.
You may also be interested in our new listing on Troon Drive Sandestin Resort: https://my.flexmls.com/destinluxury/search/shared_links/8ReO9/listings/20230228193642357219000000